About us
Our farm was born in remote 1962 by my father Erasmo that induced him to do of this a noble profession: cultivating with great care the wonderful beauty that nature gives us, everyday, forever.
The various Countries have chosen Vivai Caponio Giuseppe because it offers:
Professionalism
Development
Experience
Quality
Competitive prices
Our staff is at your disposal to satisfy every request!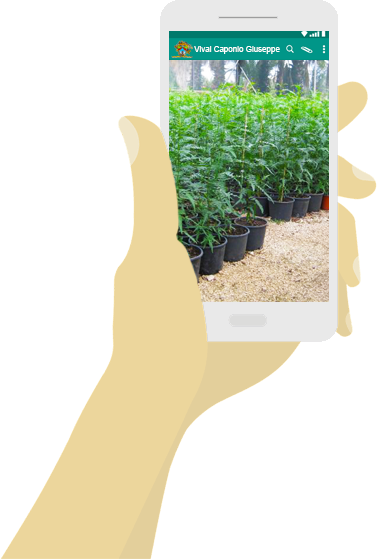 Production
Vivai Caponio Giuseppe extends for 65% for plants that are planted in land and 35% in pots that offer a high possibility of planting success and can be sold in all periods of the year. It is indispensable for our customers such as: Nurseries plant, Garden centers, Landscape gardener and private customers.
The company, located in Puglia, is specialized in the production of Mediterranean plants of all sizes thanks to our special temperate climate.
Ceratonia siliqua, Cercis siliquastrum, Grevillea robusta, Phyllirea angustifolia, Quercus ilex, Quercus suber, Schinus molle, Schinus terebinthifolius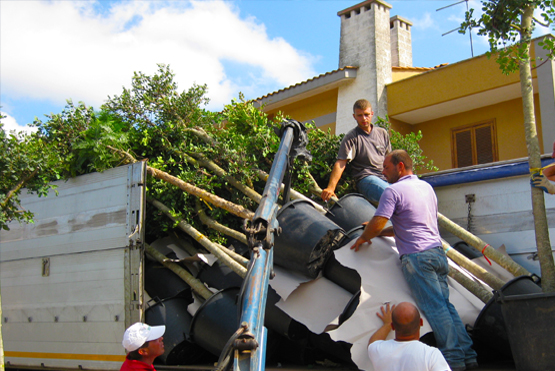 Logistics
The optimal quality of the plants produced by Vivai Caponio Giuseppe reached an high level, infact it is required in various foreign Countries, such us:
Greece, France, Portugal, Spain, Marocco, Montenegro and Turkey
Our ability in packaging operations and loading, offer safety to our clients and perfect quality of the goods during transport to the destination.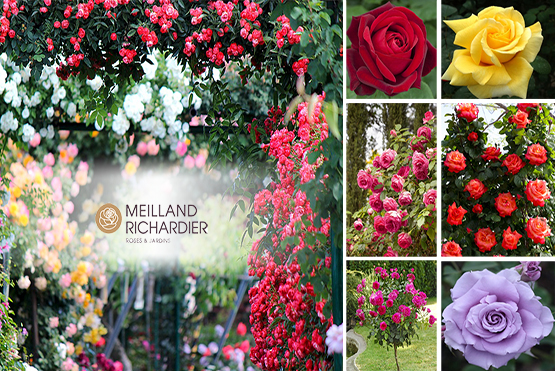 Roses in jour garden
We are proud to announce a new for this year.
In spring you can make yor garden more beautiful with shrubs, half standard trees, climbing plants and landscape roses with different colors, scents and resistances.
We are AUTHORIZED DEALERS Roseraies Meilland Richardier.